Boats, and all mechanical devices, require maintenance. It is easier to figure out the what and how on a boat thank, for example, a relationship.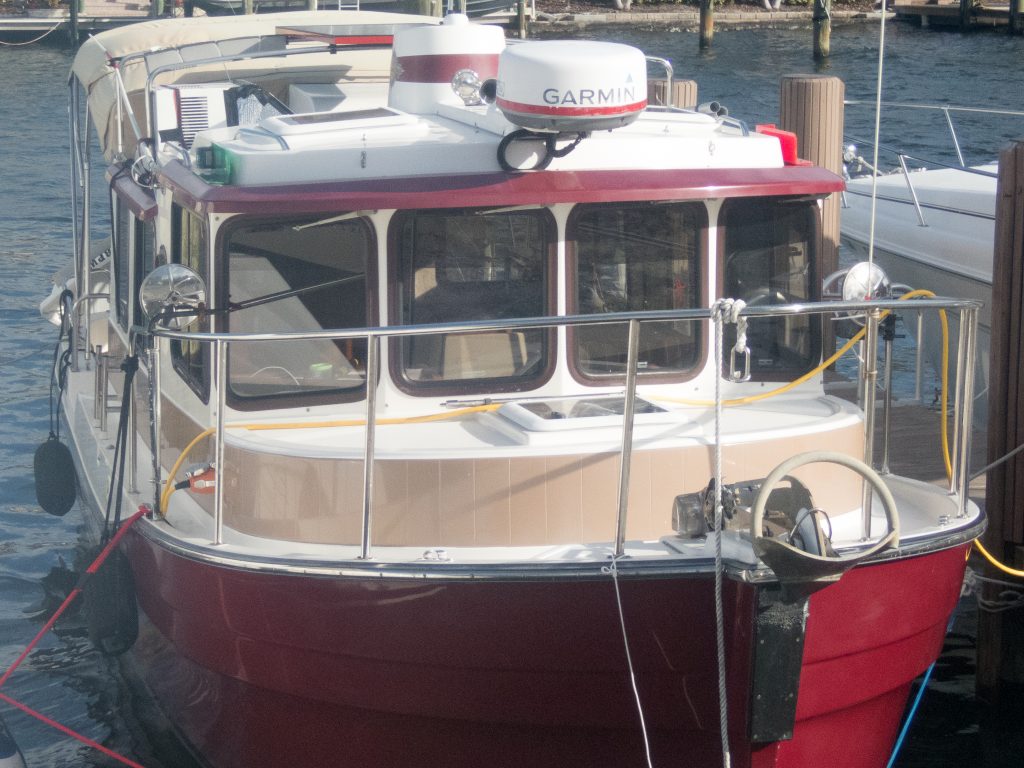 On a boat, if it touches the water, bottom paint it. If it is metal, protect it, if it once shined, clean and shine it, and if none of these are true, replace it.
Royal Marine Upholstery did an absolutely beautiful job of making us new drapes out of a low light transmission Sunbrella so we could sleep past first light. They are also longer and wider than the originals, so they fit into one another.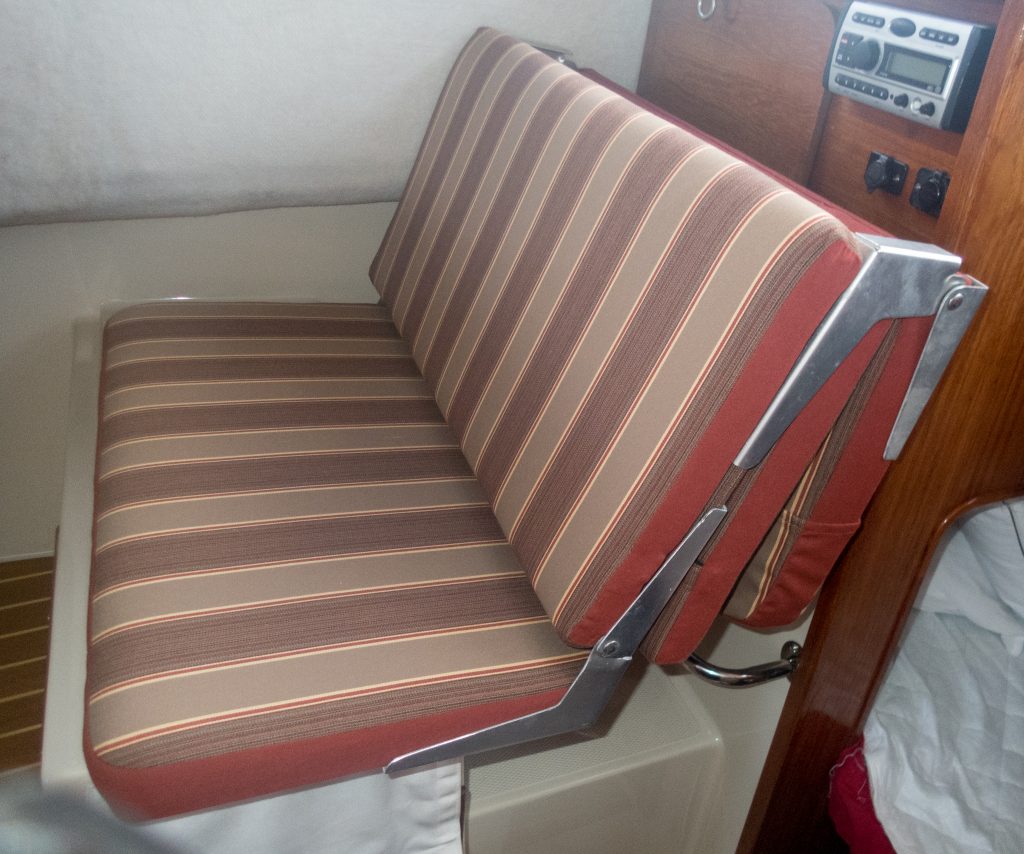 The new seats are a repeating pattern that only a true expert can fit. The pattern in the front and rear seat line up. As do the slip covers they made for the tops of both seat backs – areas that were starting to show wear on the older upholstery.
The Captain's chair was a challenge. It had to fold forward to provide extra counter space, clear the steering wheel, and be somewhat elevated above the design height so I could comfortably see out the front windows since I am short. They managed all this while making the seat more comfortable than it was when new.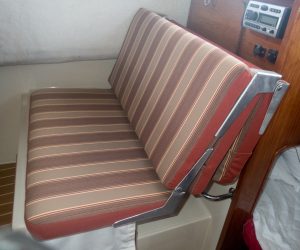 The Cockpit originally had a small storage area with a small bait tank. It was covered with a Starboard top, I'm guessing to provide a place to cut fish. We added a second sheet of Starboard, a leg, and some polish to make a small, comfortable dining area.