We arrived in Spokane, the starting point of our cruise, very late after a cross country flight and a three hour time change.
There are a few Davenport hotels in Spokane – at least three we saw before our Uber driver finally settled in on the one that had our reservation.
As we waited in line to check in, three people went by to catch a shuttle to another hotel because the Historic Davenport Hotel was oversold. We were pleasantly surprised when the desk both had a room and knew we had two separate reservations, one for our pre-cruise visit and another for the night before departure.
The hotel is a lovely, very old, fully restored building. Several places to sit, lots of things to buy, and extensive antique decoration.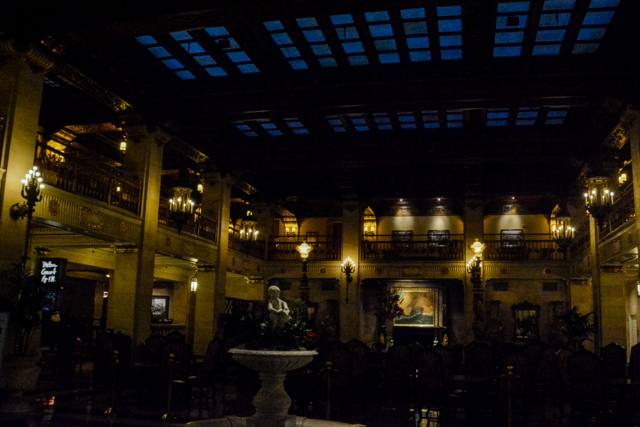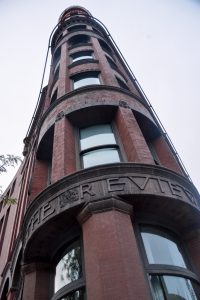 The Review was a major force in the early city before its merger with the Sportsman to become the Sportsman-Review. The early architecture of the city was dominated by the Review Tower and later the complex of buildings that produces the newspaper.

Newspapers, churches and Government Buildings usually mold the architecture of a city. Spokane was especially fortunate by having early water projects, including flour mills and electric generation become the center of a growing city.