We traded our trusty Mazda with 210,000 miles for a GMC Acadia with a towing package. Attached to the tow is our new Travel Trailer, Winnie.  She has lots of room for the two of us and a very occasional guest who wants to sleep on the dining table.
Winnie, we hope, will carry us inland to places we could only glimpse in our 5 years of water travel on Shearwater IV.
In April 2019, the Shearwater IV was adopted by a nice couple living the Chesapeake Bay. We hope they enjoy her as much as we have.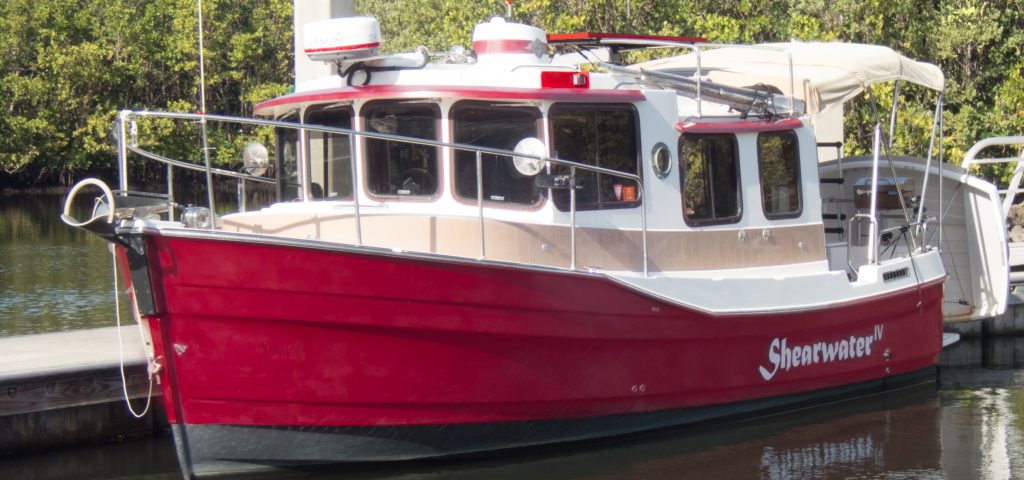 This is an early photo of our 2010 Ranger 25 tug before she was named.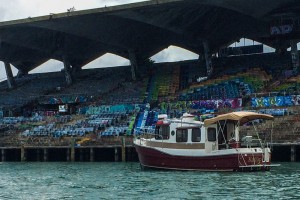 For downloading and installing the Xender app on your windows PC an android emulator is require. There are many android emulators present in the market. xender app We would discuss the download and installation of Xender app on PC with Bluestacks emulator.
The soon to be named Shearwater IV was visiting the Miami Marine Stadium. After years of neglect, the Miami Marine Stadium was restored as the home of the Miami Boat Show and other waterfront activities.